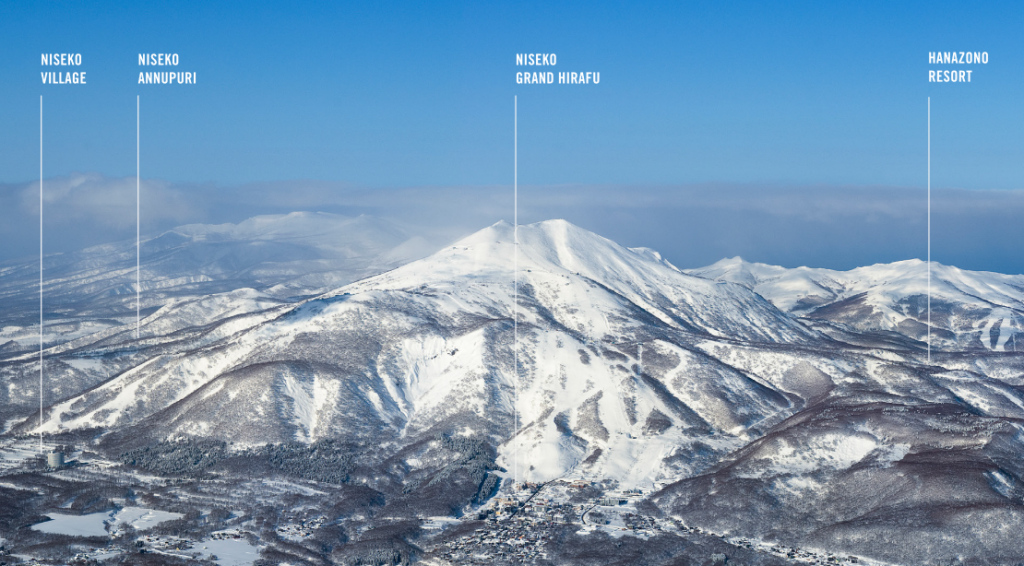 NISEKO HAS SOLD OUT
February 24, 2024 – March 03, 2024
Don't miss out on the legendary powder of Hokkaido! This ski trip presented by SKIBACS will be based in Hirafu, part of four connected areas that comprises Niseko United. Trip leader speaks Japanese, but you will find that English is spoken almost everywhere at the resort (with perhaps Aussie accent). Use your IKON Pass or Mountain Collective. February 24th to 26th will be our dedicated travel days with 5 days of skiing on the menu!
On the afternoon of Saturday, March 2nd, we'll take the shuttle to Sapporo, the prefectural capital of Hokkaido for our last dinner and hotel stay. We will tour the city in the morning and depart for Tokyo and Seattle on the 3rd. Choice of departure date from Tokyo of Sunday, March 3rd or Wednesday, March 6th with slight difference in pricing. Lodging in Tokyo or beyond to be arranged individually from 3rd through the 6th.
What to expect:
Bucket list trip to Niseko, Japan. Widely considered to be the ultimate powder skiing destination in the world.
Base camp in Hirafu surrounded by Japanese cuisine, onsen (hot springs), and a 5 minute walk to the nearest lift or take the shuttle at the stop located right outside of the lodging.
Plethora of options for every type of skier/rider

Resort skiing at Niseko United
Sidecountry skiing from gated access at all 4 resorts within Niseko united
Optional guided back country tours for those who opt in

Opportunity to experience Japanese culture

Japanese cuisine
Onsen
Last day of the trip will be a scheduled rest day to enjoy the city of Sapporo before flying home.
We have provided an option to extend your trip by 3 days (depart on March 6th) for those that want to partake in some tourism outside of the skiing.
This trip has a limit of 25 participants. A wait list was started when we first announced that we were starting to put this trip together. Trip leader (Takeo) will be offering signup for the trip in the order that interest was declared to SKIBACS. This is a very competitive trip and this was the only way we could be fair in our process. That being said, you may still  be able to join us!

***MUST READ BEFORE PLACING DEPOSIT***
Please contact the trip leader Takeo, directly: takeo.kuraishi@gmail.com before placing your deposit, to ensure that capacity still exists for you to join. Credit card transactions cost SKIBACS 3% of the total .If you place a deposit without checking in with the trip leader, and that deposit must be refunded due to a full trip, that 3% will be deducted from your refund.
For more information about the resort skiing offerings please visit: Niseko United Website  Or browse their booklet.  Niseko Booklet