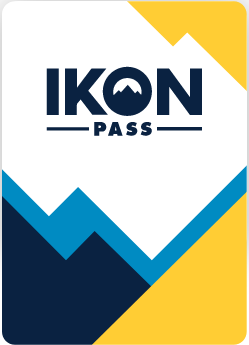 Exclusive discounts for new and renewal pass holders!
Save up to $80 off current Ikon Pass pricing.  Discounts available for all pass holders registering through the SKIBACS promotion.
Renewing Ikon Pass holders who missed the renewal discount deadline of April 21 are now eligible for the SKIBACS group discount.
SKIBACS special Ikon Pass Pricing (thru May 10, 2022)
 

Adult

(23+)

Young Adult (13-22)

Child

(5-12)

4 & Under
Ikon Base Pass
$819
$619
$329
$99
Ikon Pass
$1099
$819
$359
$149
Note:  Discounts apply for Ikon and Ikon Base passes (not available for "Ikon Base Plus", college, military, and nurse passes).
How it works:
Click the link below and enter your information (including your family members).
Wait for the SKIBACS Ikon Representative to contact you with your unique Promo Code.

Already purchased or renewed your pass? Please register with the SKIBACS program to participate in the special incentive to be announced.
After receiving your promo code, Log Into www.IkonPass.com to purchase your pass, entering your Promo Code at checkout.
Complete your purchase no later than September 1, 2022.